About FBN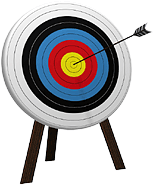 History and Aims
FBN Software has been providing IT solutions to financial, commercial and manufacturing organisations since 1989.
Our successful projects have ranged from specialist BIOS software to banking and real-time trading systems, and from embedded code to large databases.
Our aim is to establish a stable, long-term relationship with our clients, enabling us to become familiar not only with their IT systems, but also with their business aims and objectives. This allows us to offer the best possible support and brings complete peace of mind to our clients, allowing us to work with them in harmony.
We do not have a large staff of salarymen; instead, we work with a team of highly experienced individuals whom we have come to know and trust over the past twenty years. Each of them is chosen for his/her practical expertise in a variety of fields. This enables us to be more responsive and flexible, drawing upon the most appropriate people and skills for each client's project.
Our team has been working together for years, with a proven track record for producing effective and timely solutions for technically demanding, high pressure projects.
In addition, we have extensive links with development sources within IBM, Microsoft and other major players in the IT industry. Have a look to see what we've achieved in the past.
Our facilities
We have a fully equipped, multi-networked multi-OS development facility with IBM, Microsoft, Linux and some proprietary systems, even DOS and OS/2 which still find use for some clients. We also work with other specialist embedded and industrial systems.
If you don't see what you need, give us a call - if we don't have the experience you need, we'll know someone who has! FBN Software - Making IT work for you.