IT Management
Proactive, Preventative Care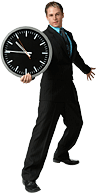 IT Systems Management
Computers and software seem to get more and more complicated. Keeping track of developments, updates and renewals is hard to do when it's not your main task.
Finding time to do all the updates, backups and tests and checks and fitting them into your day is hard.
At FBN software we can manage all this and we usually perform these tasks remotely when you are all safely out of the way thus minimising the disturbance to your office routine. It's our job to make sure that things are there, ready and working when you want to use them.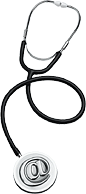 IT Monitoring
Just what is going on under the covers?
We keep a close eye on your systems so we usually know what is going on and this helps us see when things are heading in the wrong direction. Through preventative maintenance we aim to avert problems and minimise the disruption that could have been caused if we were not on the case at all times.
The sort of things we check include:-
System event logs.

Disk space.

E-mail management.

Backup of system settings.

Off site backups of critical data.

Strange events that occur once in a while and are then often forgotten.
IT Planning for the future
Spotting and planning for future events. We find that many changes and new features to systems and software can be planned and evolved gently over time and woven quietly into the overall picture making for a less jumpy and less stressful change.